Irving Dardik, MD
Visionary and Discoverer of SuperWaves Principle
Throughout his career, Dr.Dardik has achieved great success as an athlete, surgeon, inventor and researcher. His discoveries continue to have a profound impact on thousands of people's lives. For the past 15 years he has focused his energies on the Dardik SuperWaves principle.
Dardik earned his medical degree from Hahnemann Medical College in Philadelphia in 1962 following his undergraduate studies at the University of Pennsylvania and served his surgical residency at Montifiore Medical Center in New York City.
Dardik was a sprinter at the University of Pennsylvania where he became Captain of the Track Team. He went on to compete successfully both nationally and internationally.
Early in his medical career, he invented the Dardik Biograft™, a vascular graft using the human umbilical cord, for which he received the American Medical Association's highest award for research, the Hektoen Gold Medal. Irving Dardik has also held professorial positions at the Montefiore and Albert Einstein College of Medicine in New York and at the University of Medicine and Dentistry of New Jersey. He was a Senior Research Scientist at the LEMSIP laboratory of New York University.
Dardik has been published in a wide variety of medical journals including the Journal of the American Medical Association, the American Journal of Medical Primatology, Annals of Surgery, American Surgeon, and the International Journal of Cardiovascular Surgery.
His involvement with sports combined with his surgical career led him to the Olympic Committee where he became the Founding Chairman of the U.S. Olympic Committee Sports Medicine Council from 1975 to 1985. Through his experiences as both a vascular surgeon and in Olympic Sports, Dardik has had the unusual opportunity of witnessing human health at its worst and at its best.
After the unexpected sudden death of his close friend, Jack Kelly, a former Olympic athlete and President of the U.S. Olympic Committee, Dardik was determined to discover the relationship between exercise and sudden death. Mr. Kelly's death came shortly after the well-known runner, Jim Fixx, died under similar circumstances. At this time, Dr. Dardik resigned from the Olympic Committee and his surgical practice, and devoted himself to studying the body's physiological variability.
The answer to this mystery would evolve into the Dardik SuperWave principle and the
LifeWaves®Cycles Exercisesmprogram. What he discovered was that the natural universe is made of, and organized through, rhythms or waves. All waves influence, interact and reflect upon one another from the largest to the smallest as waves waving within waves. It is this revolutionary new understanding that serves as the principle behind the LifeWaves®CyclesExercisesmprogram -- a powerful way to shape your own waves and take control of your overall health, performance and quality of life.
And so began years of intensive interdisciplinary research – the result of which was Dardik's SuperWave principle and the related LifeWaves®program, which uses exercise paired with recovery as a means of increasing HeartWave variability.
During this time, and as Dr. Dardik continued to refine and disseminate his ideas, he received attention and interest from health care professionals and researchers who offered assistance in the testing and delivery of the LifeWaves®program. In March of 1991, New York Magazine featured a cover story on Dr. Dardik entitled "Making Waves: Can Dr. Irv Dardik's Radical Exercise Therapy Really Work Miracles?" Dardik received thousands of inquiries as a result of this story, however, after one of Dardik's clients discontinued participation in the LifeWaves®program her progress reversed. This event led her to take Dr. Dardik to the New York State Board of Medical Conduct, which ultimately revoked Dardik's medical license for failure to keep proper medical records and for allegedly promising a "cure." This was despite the fact that all of Dardik's clients on the program had signed an agreement that explicitly stated that there was no guarantee of a cure and that the program was still experimental.
But Dr. Dardik has persisted, despite setbacks. In 2008, he was awarded the Giuliano Preparata Medal, the highest honor in recognition of pioneering research in condensed matter nuclear science. Now, with the application of the SuperWaves principle leading to the historic breakthrough in Low-Energy Nuclear Reactions (LENR) via SuperWave Fusion, he has demonstrated the clarity of his vision - a vision that stands at the brink of changing the world.
For a complete CV, click here
Listen to Irv on "Soma Time"
~~~~~~~~~~~~~~~~~~~~~~~~~
Click the picture to visit Irv's website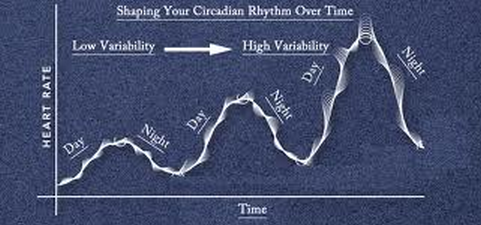 ________________________________________________________________________
Click Below To Discuss Irv's work on our Message Board