James Oschman, MD
Biophysicist and cell biologist James Oschman is one of the few academic scientists to explore the relationship between complementary and alternative medicines. He has published 26 full-length scientific articles in academic scientific journals and 40 articles in alternative and complementary therapy journals. His work references the same science that provides the foundation for modern clinical medicine.

Oschman's ground-breaking series on healing energy were first published in Journal of Bodywork and Movement Therapies, and were later collected in his book, Energy Medicine: The Scientific Basis. Between that and his follow-up book, Energy Medicine in Therapeutics and Human Performance Oschman provides clear-cut and strictly scientific evidence that demystifies and bolsters the theories behind energy medicine. His rigorous research gives even the most skeptical academic scientists reason to expand their thinking.

He lectures widely on topics ranging from biophysics to how energy medicine can improve the therapeutic environment. Recently Oschman became a member of the Scientific Advisory Board for the National Foundation for Alternative Medicine in Washington, DC.
Click the picture to visit Jim's website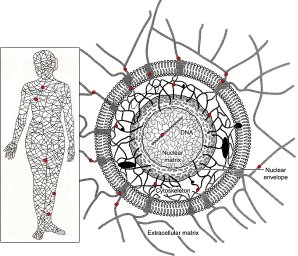 JJ
James Oschman, Ph.D. ENERGYRESEARCH.US
___________________________________________________
Click Below To Discuss Jim's work on our Message Board
James Oschman, Ph.D. ENERGYRESEARCH.US