TweetMeet Schedule (2020-2021 NYG Season)
COMING UP....
THUR 10/22 @ 8:30PM EST
http://twchat.com//hashtag/SomaBoyTweetMeet
Past Meets
SUN 10/18 @ 4:30PM EST
https://twitter.com/hashtag/SomaBoyTweetMeet?src=hashtag_click
Archived & Current NEWstalgia Essays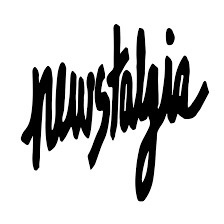 Can't Let Go...

Late TUES afternoon and instead of rejoicing in DAL misery, I'm done with our W and their L and just staring down the pike angry. The game means nothing to them.
Going nowhere. Prob blow it up in the off-season. We have a team. Nice foundation,. We need both EAG games this year... 5-1 division and 3-7 in the other 10 and 4th seed, some respect and curses broken. To have that take away so stupid DAL or PHI can just waste our time is boiling my blood. Herm, even old Cunningham, Vick, Foles, and Wentz alll need to stop. No bad calls. No crazy bounces. Score 45. Leave no doubt. And go back and beat Brady on a cold MNF game. Makes us 3-5.

Legit contention. WSH, bye, PHI CIN... 6-5
SEA, AZ, CLE,, BAL & DAL.... 8-8


Give it up PHI... you are over... our time!
George Allen still sucks!

I missed when he was the guy running it up on us in some of those 60's shootouts. I remember his 'Over The Hill Gang' in the 70's act and loved when his team beat DAL on Thanksgiving but ultimately never got it done. They had that sweaty, bald guy from CHI and by the 80's there's Gibbs, blankly staring into the distance for what seemed like 20 years. We got him a bunch of times and he never 'took' anything from us that hurt. Since Gibbs, maybe a year in there with RG3 but it's been a real stub your toe whenever we lose to them. But all I see is George Allen's mocking smile. Rat Bastard!

They usually have a new coach, lousy QB's and an annoying but dirty defense. Oh, and a froggy WR...We need to be very chill to just grind these prawns down and put it in the fridge by half. If I'm sitting there in a close game late I'll be furious. EASY Giants! We need to get a right game as PHI looms just 4 days later in the swamp at the Linc. Then Brady. Then these pinheads and more PHI again before we get a bye and face the kid Burrow in WKRP land. To play 4 NFC East games against these two garbage teams is amazing. So not afraid of TB12 b/c the HC is a moron. We get a NOV. This is a long walk home. We need to pace ourselves and be methodical. I feel these players churning to get at it.

After these 5 L's a nice 5-1/6-0 will be like winning the schedule lottery. In it to win it guys. Bring the ❤️